Bad weather can strike anytime, if you face such issues, such as broken pipes, roof leaks, storm damage, molds, and more.  The weather or storm can disrupt your property, possession, and belongings badly.
You don't need to wait for weather or storm to strike your place, make your home equipped to handle issues. Moreover, keep your restoration services ready in case of issues.  Restoration services can restore your property. However, with so many services available, it gets difficult for people to understand the best ones. This guide will provide tips and tricks you need while selecting restoration services.
Here's a list of tips you need to follow for professional restoration services:
Protect your property: Your home properties deserve the best restoration treatment. Damage can disrupt properties badly that causes more stress and frustration. If you hire someone who cannot handle your property well, you will have to pay for maintenance later. Therefore, make sure your restoration services offer the best storage facility for your furniture or valuable items while the restoration process is underway.
Use the latest equipment: When you consider restoration services, make sure they use the latest equipment and technology for restoration. With time the need for restoration changes, to make your property strong again and alive, you need the latest equipment and technology. If your professional restoration services rely on old techniques, it's better to leave than face issues later. Therefore, make sure they use the latest techniques, technology, and tools.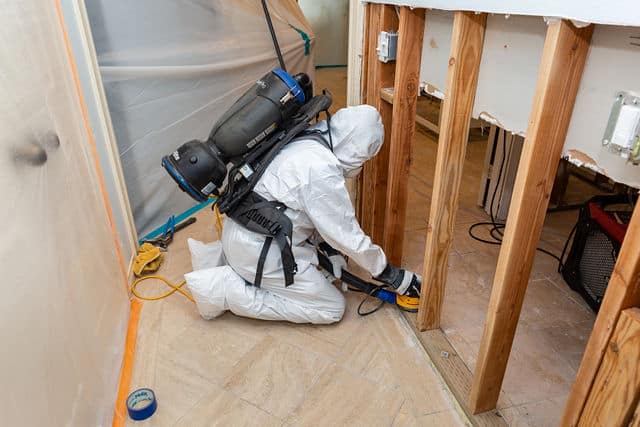 Experience: Restoration is a technical, complicated, and physical process that needs to be done with utmost care. Beginners with a lack they experience might not be able to handle your property properly. If you hire inexperienced or new service, make sure they have proper knowledge and understanding. However, it's better if you have experienced restoration services by your side. An experienced company will know how to handle challenges and can come up with quick solutions.
Insured: The restoration process is technical, accidents can happen, in case your property gets damaged during the restoration process who will bear the loss? You need to make sure your damage restoration company is insured, check if they are certified for insurance. Moreover, if they provide insurance for your property in your restoration, it would be better. Insured restoration services can provide you with additional security.
Certification and license: Restoration takes a lot of investment and cost for restoring your home or property. If you hand over your possession to someone who doesn't have any license or certification, they might not be genuine. You need to trust your emergency restoration service, so look for companies that are certified, licensed currently, and up-to-date. An expired license indicates their carelessness and lack of responsibility for customers. Selecting restoration services that keep their technicians trained, will help you form trust, and you can stay stress-free for your property.
Availability: The availability of restoration services is crucial when weather strikes, it's important to select restoration companies near me that can respond to you immediately when needed. When flooding occurs, molds can appear if water keeps on standing for a long time. It's important to get them clean and restore your property as soon as possible. You would not want to have restoration services by your side that do not provide availability when required.  Therefore, make sure you select restoration services that are quick to respond and have a wider team to handle multiple queries at once.
Previous work: Often companies claim they provide the best services, but when you require them they do not respond immediately. It's better to learn about their work ethics and responsibilities, how they work. Sometimes their work techniques do not match with what you require. So make sure you contact their previous clients to understand their work quality, how they respond, and also how much cost it would take. It will give you clarity about your restoration services and what can help you.
One-stop solution: When a flood or fire or any other disruption arises for your property, many people look for cleaning services, restoration services, and construction services separately. Coordinating everything when already everything is frustrating can be complex. You will have to juggle back and forth from one company to another. Therefore, try to find a damage restoration company that offers all in one service. Having a company that provides all services under one roof can solve your issues.
Detailed plan: Keeping your home or property safe when you need to know how these services plan the restoration process. Consider companies that offer detailed planning of restoration of property, as well as plans for preventing future issues. A reliable detailed plan can help you understand the estimate you might face in restoration services.
Conclusion: The above-stated ways are some best used and effective tips for selecting the right restoration services. If you are facing issues in finding services, or cannot decide which one to select, these tips will guide you.