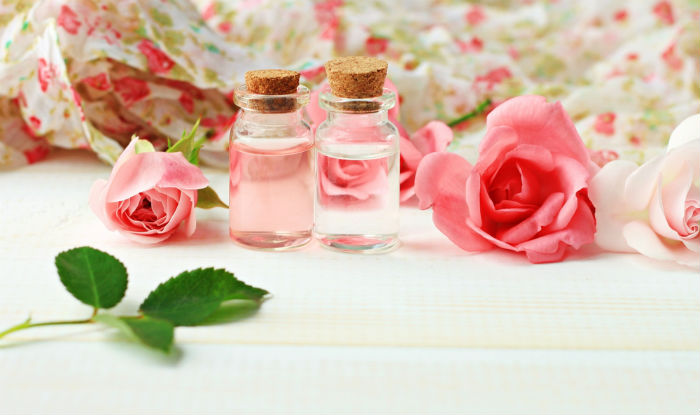 For many centuries, the flower rose has become its own symbol. Each colour represents a more profound meaning: romance, gratitude, admiration, sincerity, genuineness of confessed feelings, warmth and happiness, friendship, grace, beauty, loyalty, purity, or love. Roses are treasured for their significance and their decorative beauty. But a flower like this can offer you excellent and thrilling outcomes.
In truth, according to ancient documentation, roses played a crucial role in society for centuries because of their healing properties and astounding results. Damask Rose, or Rosa Damascena Mill as it's scientifically known, is cultivated worldwide. It is often used for fragrance, religious ceremonies, and adding flavour or aesthetics to culinary and medicine. The rose water is the most popular product acquired from the rose, providing magical effects. Go ahead and discover it all below.
What are its Traditional Uses?
Traditionally, rose water is the commonly used remedy to relieve occasional cases of constipation and indigestion. What's more, it eases menstrual bleeding. It can even diminish swelling and redness of the skin. Another impressive capability of rose water is its ability to fight off harmful organisms and alleviates coughing and intense throat irritation.
Aromatherapy
Rose water is famous also as an aromatherapy option because of its holistic healing capacities from its natural extracts. It helps soothe away the painful headaches. When someone feels panicky, anxious, worried, or distressed, the fragrance from the rose water calms the nerves efficiently.
Scientific research does show that the rose water contains 10 to 50% of distilled rose oil, which encourages normalising blood pressure and further promotes relaxed breathing.
Significant Effects on Your Skin!
The skin is undoubtedly the largest organ in your body. It is incredibly critical to your life as it fences out harmful UV rays, chemicals, and other forms of physical pollutants. It is even responsible for being your central shield against bacteria, viruses, and germs.
If you use rose water, you can expect that the antioxidants present in the product will protect your skin cells against severe damage from such pollutants. When you put it on your face, you can see it'll reduce redness and swelling because of its anti-inflammatory qualities. Even people who have suffered from itchiness due to eczema and rosacea for a long time affirmed that rose water relieves the irritation.
Furthermore, it is the best natural skin regimen for anti-aging. It efficiently reduces lines and wrinkles, making you look younger and radiant.
Helps Your Mental Health.
When you inhale vapours from the rose water, it can immediately improve your mood. The anti-anxiety and antidepressant properties of the rose's natural chemicals are responsible for such effects. It also induces sleep, which helps tremendously for people enduring insomnia.
Because of its soothing properties, your mental health can acquire clarity and serenity. That's how magical the effects of rose water are. If you're wondering where to buy rose water in Australia, visit this website.